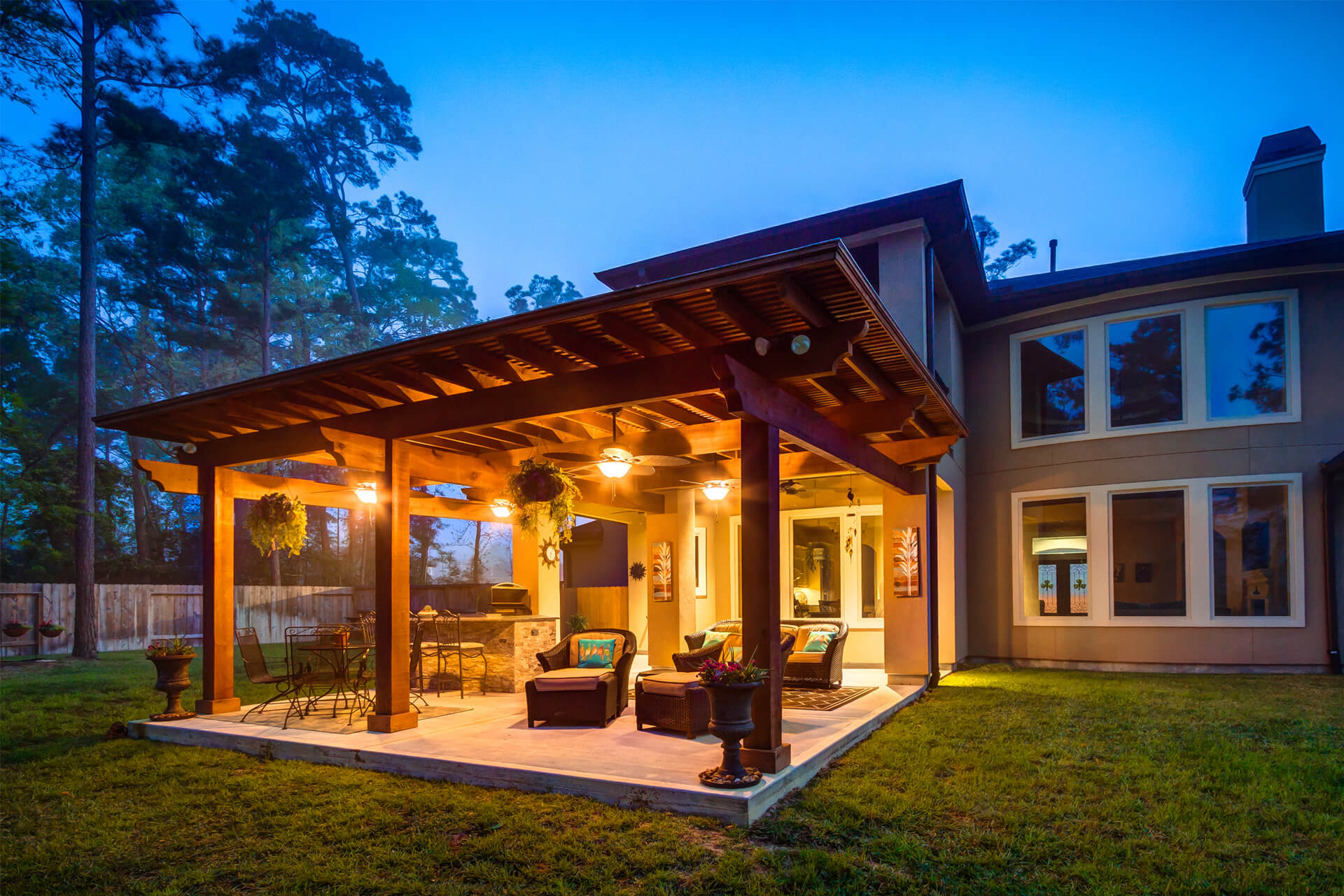 The design highlights the versatility of the classic Pergola. Double layers of the Pergola beams subtly reinforce the structures integrity without diminishing the overall appearance. To brighten the backyard Beyond flood lights were installed on both sides of the upper Pergola beam.
The split face travertine counter was chosen for its sperb juxtaposition between the smooth stainless steel and granite countertop. The L-shaped summer kitchen features a built-in, high performance Blaze grill that is backed by a lifetime guarantee.
To enhance the grilling experience, a Power Burner and extra storage compartments were added into the counter.
A Blaze 32 inch 4-burner grill with rear burner and double side burner make for short work of any outdoor cooking event. To complete the kitchen a Blaze stainless steel outdoor rated refrigerator, access door, double drawer combo, and a stainless steel roll out trash can drawer were added.
Decorative corbels are sculpted on site for an exquisite touch that is unique.
The beautiful lattice like structure roof scatters sunlight in a gorgeous way.
To achieve a pronounced look that would illuminate the house and the original patio, four LED puck lights were installed overhead. These low-voltage souces of light are connected to one switch and a small transformer for optimal electrical performance. The integrated cedar Pergola beams are naturally resistant to insect damage and are stained to protect against weather erosion. This impressive combination ensures the longevity of the Crescent Oak model for years to come.