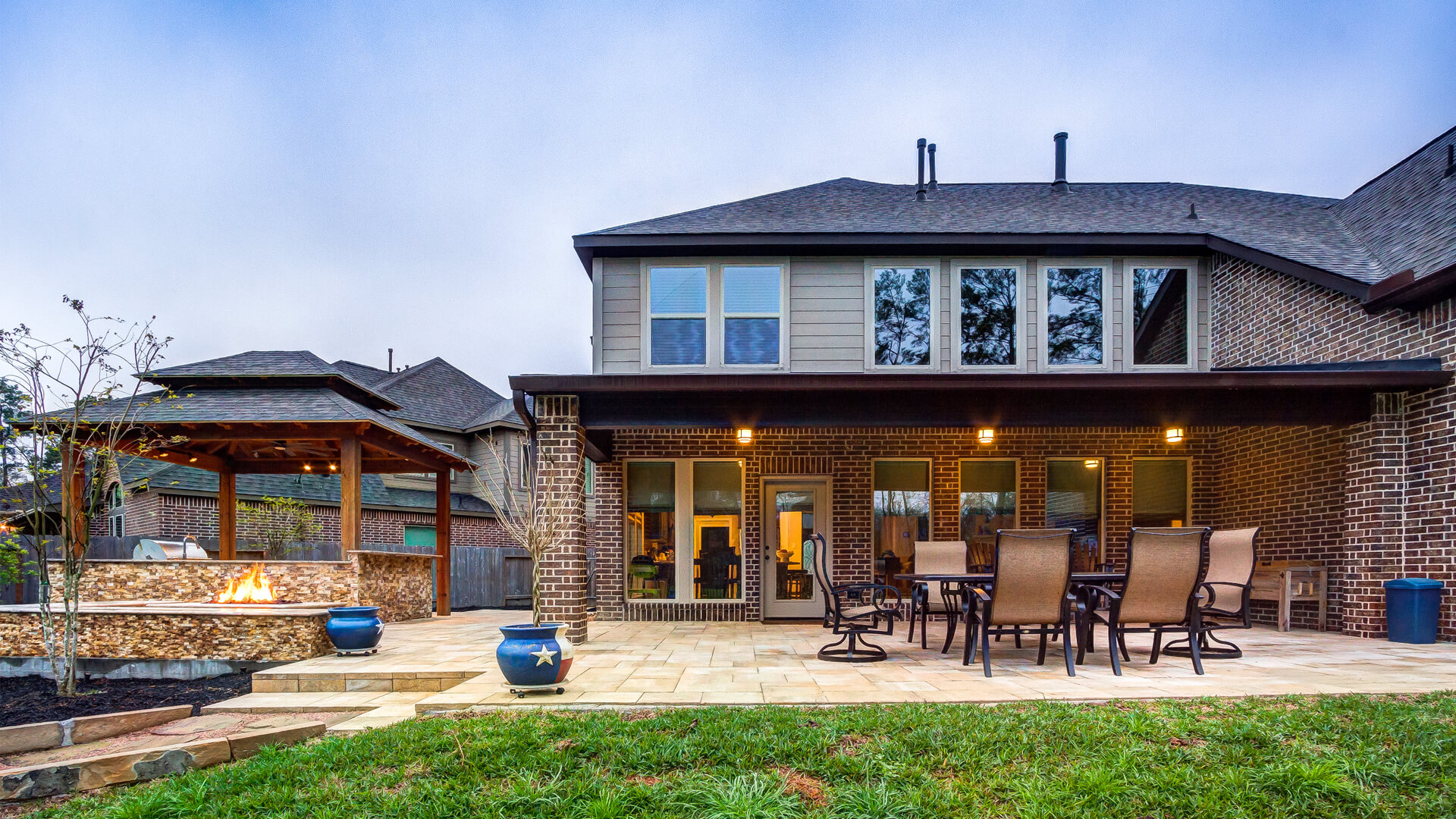 This cabana will stand up to the elements for years to come. Solid cedar beams and columns provide plenty of support for the ceiling and roof.
The custom outdoor kitchen was built with concrete masonry and finished with a thin veneer, installed around each of the outdoor appliances. To balance the design, the granite countertop was selected for its natural look and feel.
Track lighting was used to illuminate the outdoor kitchen so there is no need to retreat inside after sunset.
Bar seating overlooking the outdoor kitchen means that everyone is part of the action!
The Kitchen is composed of a Fire Magic A790 with Rotisserie Backburner, RCS refrigerator, RCS stainless double drawer/door Combo, stainless vertical door, stainless undermount sink and faucet with a stainless Trash drawer.
The fire pit was custom built using the same concrete masonry and veneer as the kitchen to tie the two elements together. The bench seating is capped with travertine to provide guests a cozy sitting area by the fire pit and large enough to gather around to roast marshmallows for s'mores.