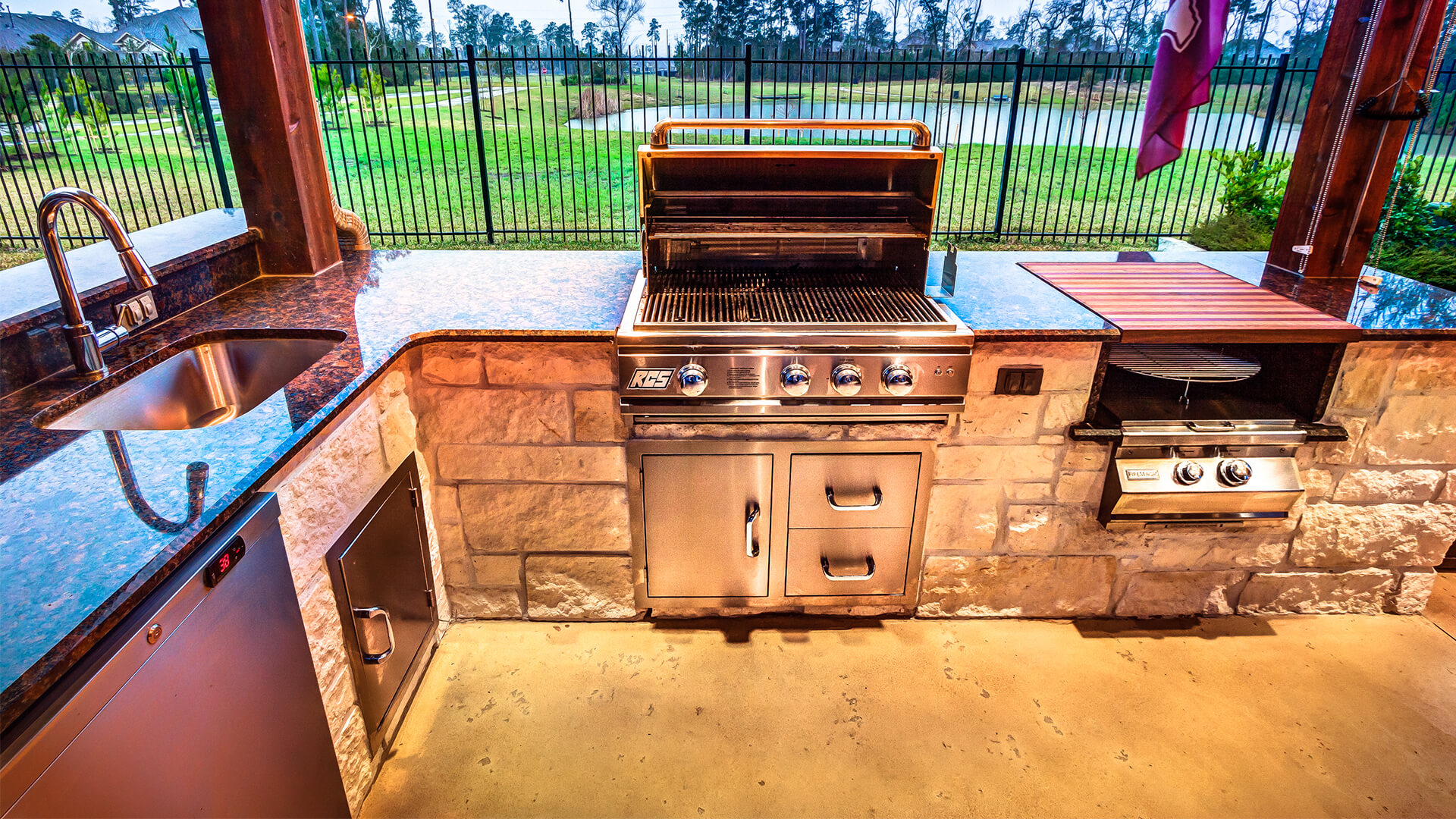 New outdoor furniture selected by the homeowner sits atop concrete overlay flooring. The brick columns shown in the background support the homes existing patio cover that was extended to cover the outdoor kitchen, fireplace and seating area.
Cedar columns and beams support the patio cover addition and contrast beautifully with the painted ceiling. The cedar sunburst in the peak above the kitchen is an eye-catching feature. Recessed lighting and a tasteful ceiling fan add to the ambiance.
The L-shaped kitchen provides a comfortable workflow to prepare delectable meals under the comfort of the patio cover addition. The outdoor kitchen features a RCS outdoor refrigerator, RCS 30 Pro Grill and sink with stainless steel double drawer storage.
The outdoor kitchen is outfitted with an RCS 30″ cutlass pro series grill and a Slide-in RCS Stainless Double Side Burner for additional cooking surface. To combat the summer heat a RCS outdoor rated refrigerator and a matching RCS Stainless Undermount Sink & Faucet.
To complete this build RCS Stainless Double Drawer/Door Combo and Stainless Vertical Door inorder to add storage space.