A WARM OUTDOOR AMBIANCE
Want to enjoy your backyard all year round? Now you can with custom built outdoor fire pits and fireplaces. Whether free-standing or designed to match your custom patio cover, they are both cost-effective, beautiful, and practical. Don't let a cold winter night stop you from loving your backyard–get a fire pit or fireplace installed this season.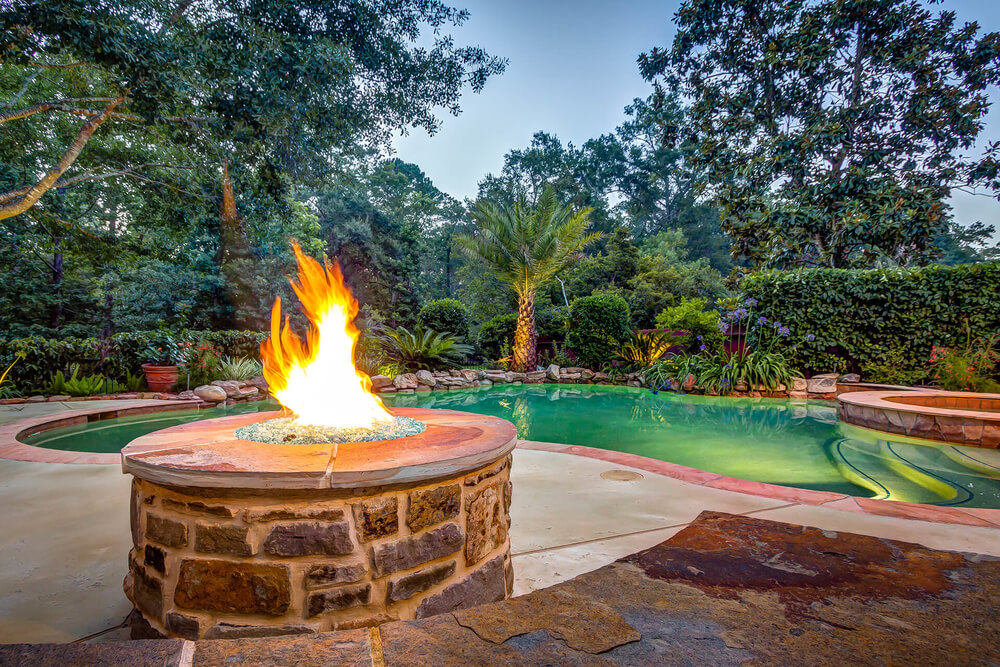 OUTDOOR FIRE PITS AND FIREPLACES
Creekstone Outdoor Living custom builds outdoor fire pits and fireplaces throughout the surrounding Houston area. Designed with your vision in mind, warmth and aesthetic appeal is yours to enjoy. From simple focal points to oversized sitting areas, now you can host backyard parties all year around.
Choose from a variety of materials and finishes that our design experts will help you determine. Everything from color, style, and size is completely up to you.
TALK TO A DESIGN EXPERT
Ready to get started on your custom outdoor fire pits and fireplaces? Fill out our FREE design consultation form, contact an expert, or view our gallery to get more inspiration!
EXCEPTIONAL DESIGN OPTIONS
Want to start exploring some customization options? Click through the red buttons below to see pit finishes and coping styles, gas and wood options, and more.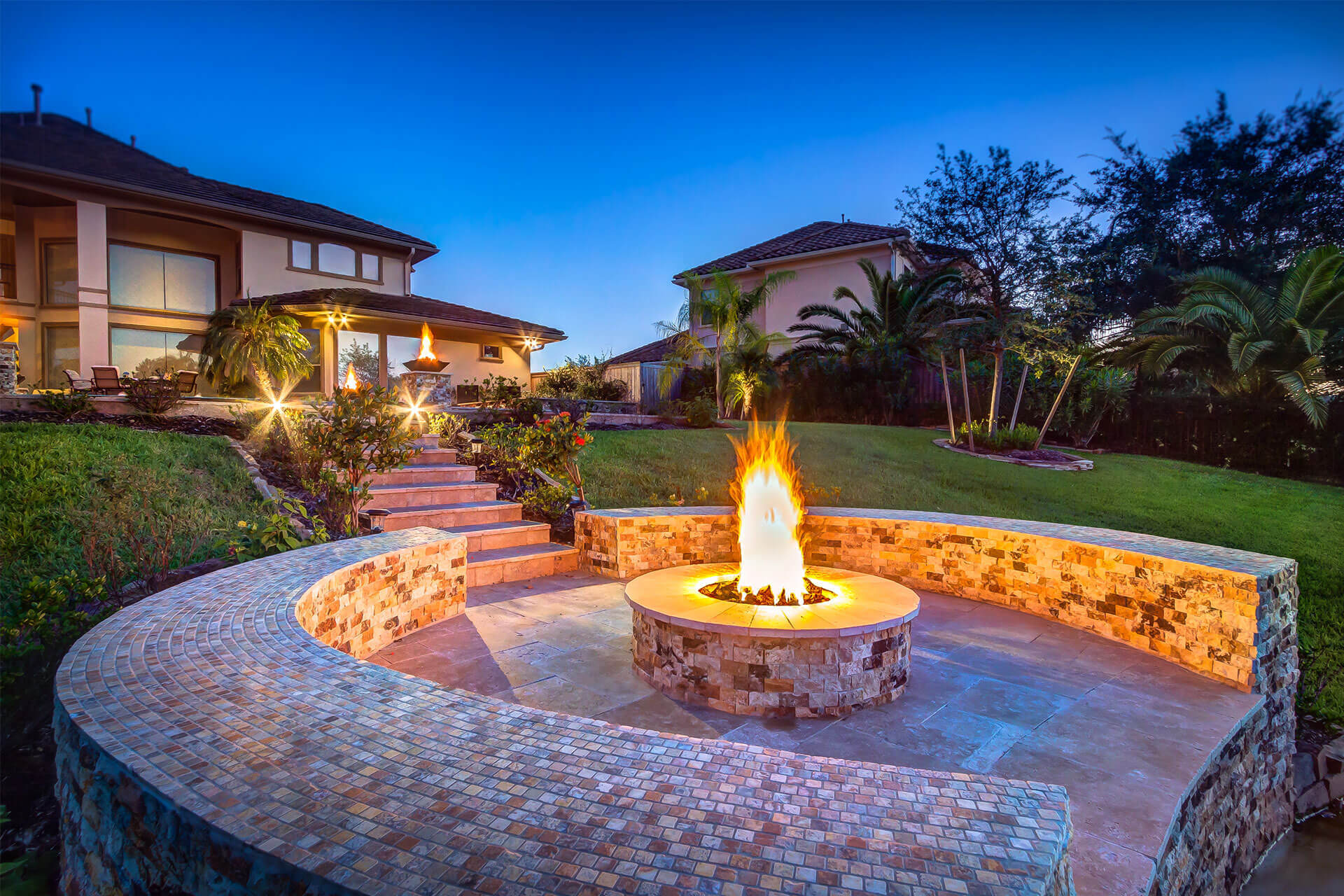 Travertine Bench
A mosaic travertine bench coping.

Travertine Tile Floor
Travertine tile floor to anchor the area.

Travertine Pit Coping
Travertine pit coping to cap the split faced travetine around the pit.

Split Faced Finish
Split faced finish around the pit, matching the bench.

Gas Fire pit
Gas fire pit feature but it can also be converted to accommodate wood.

Travertine Steps
Travertine steps built to match the adjacent travertine floor around the pit.