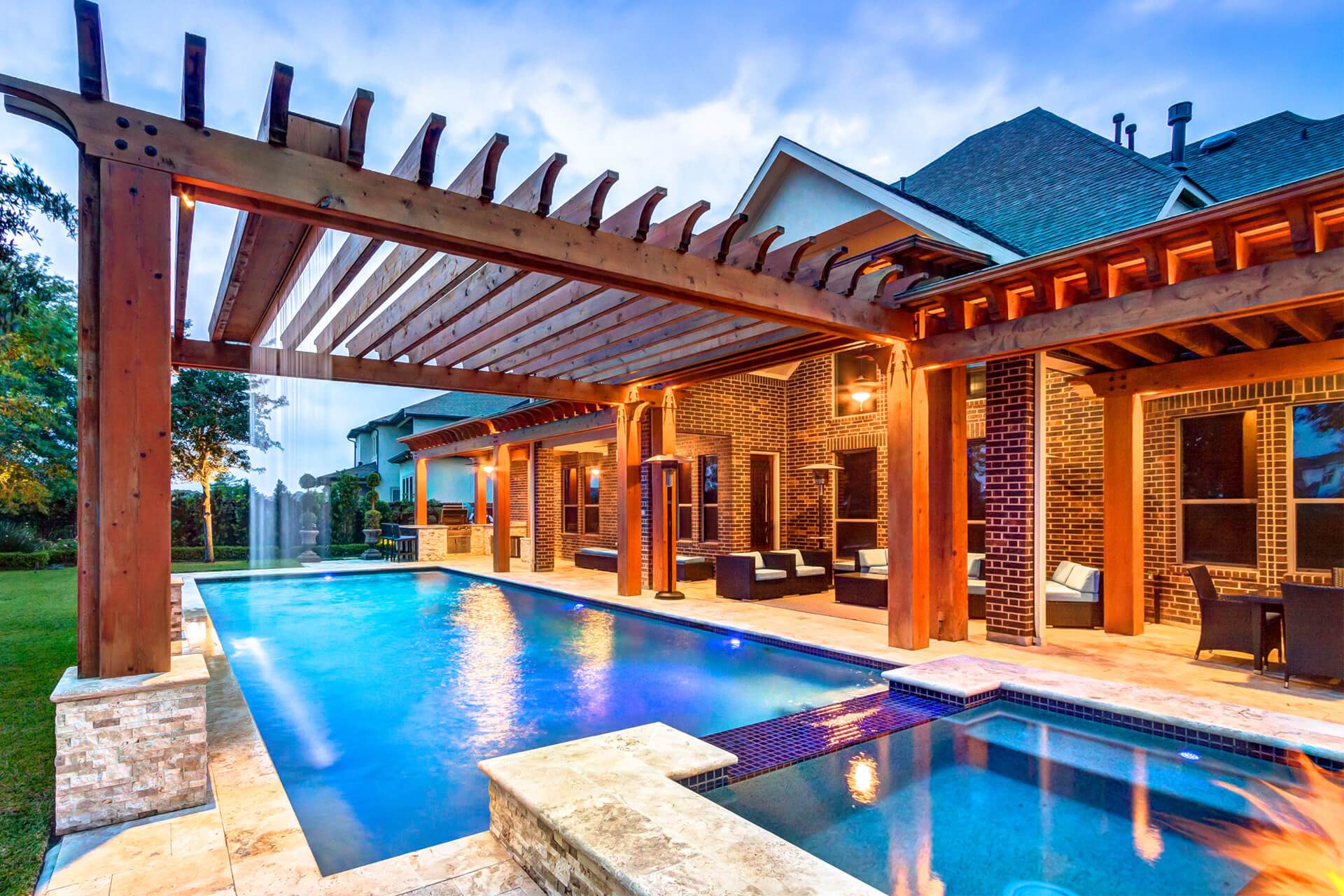 IMAGINE A RELAXING ESCAPE IN YOUR OWN BACKYARD
Vamp up your backyard retreat with a custom swimming pool design.  Start with the pool as a stunning centerpiece for your new outdoor living environment or add it later. Either way, you're in for countless hours of relaxation and fun! 
Luxury or classic? That's for you to decide! Select the pool shape, size, and features that you love the most. Maximize enjoyment with a shaded pergola and add a pool house for privacy. Give yourself the lifestyle you've always imagined – the options are endless!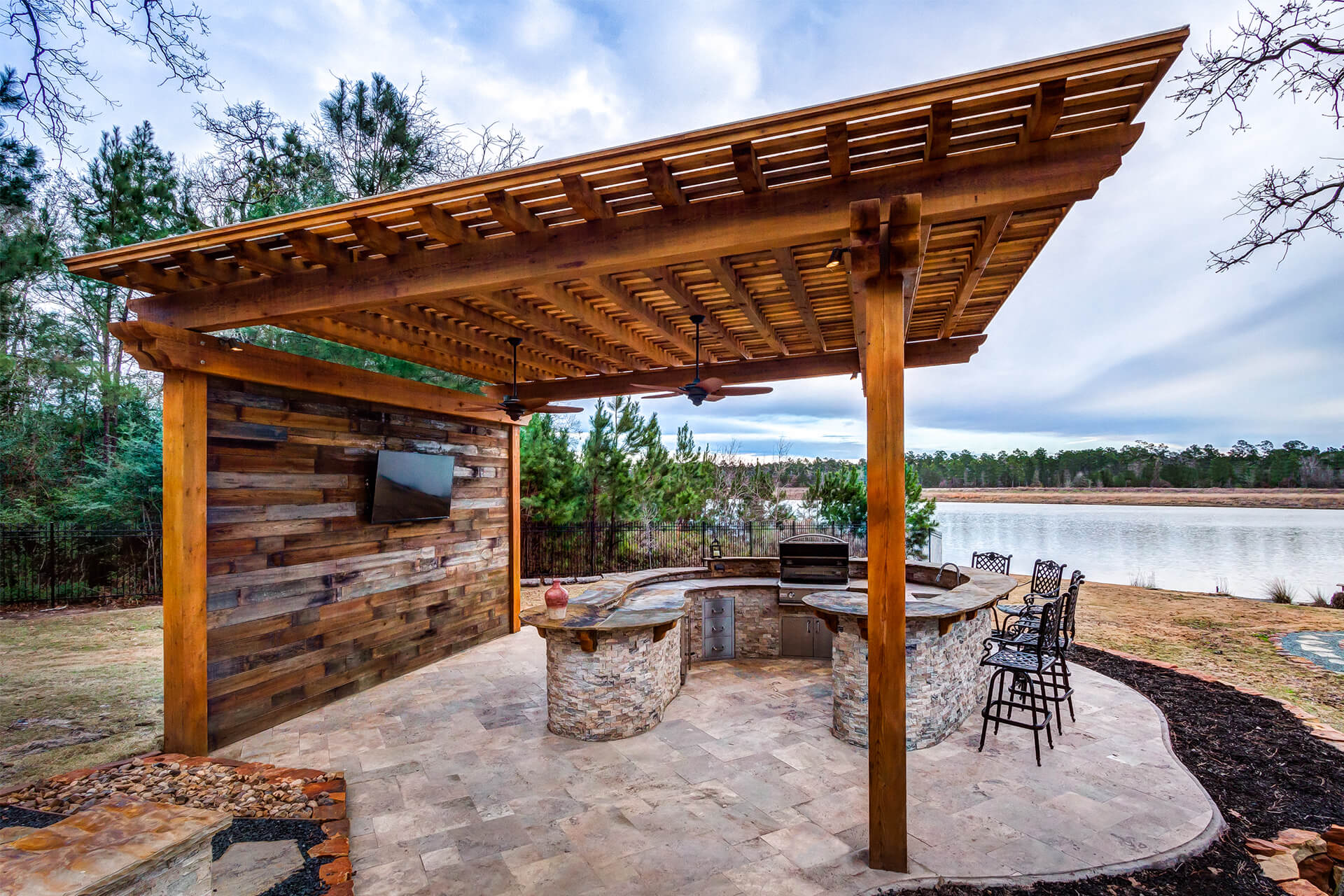 not all pools are alike
Choosing the right Houston pool builder is pertinent to the outcome of your pool design and quality. You'll need a contractor who is both skilled in pool design and can help you choose the features that will work best for your lifestyle.
At Creekstone Outdoor Living, we are committed to your complete satisfaction. From pool design to outdoor kitchens, fire pits and more, we're here to create the outdoor living area you've always wanted!
TALK TO A pool DESIGN EXPERT
Ready to get started on your custom swimming pool design? Fill out our FREE design consultation form, contact an expert, or view our gallery to get more inspiration!
FEATURES & DESIGN PROCESS
A swimming pool is so much more than just a place to cool off after our hot Texas days. They have therapeutic benefits and can also increase the value of your home when it's time to sell. Make sure you know what's most important to you when choosing pool type, features, and accessories.
At Creekstone Outdoor Living, our team of designers makes the design process seamless, while still staying true to your unique vision. From casual to luxury, contemporary to traditional – every detail is considered with your needs in mind. We guarantee unparalled excellence and craftmanship throughout the process.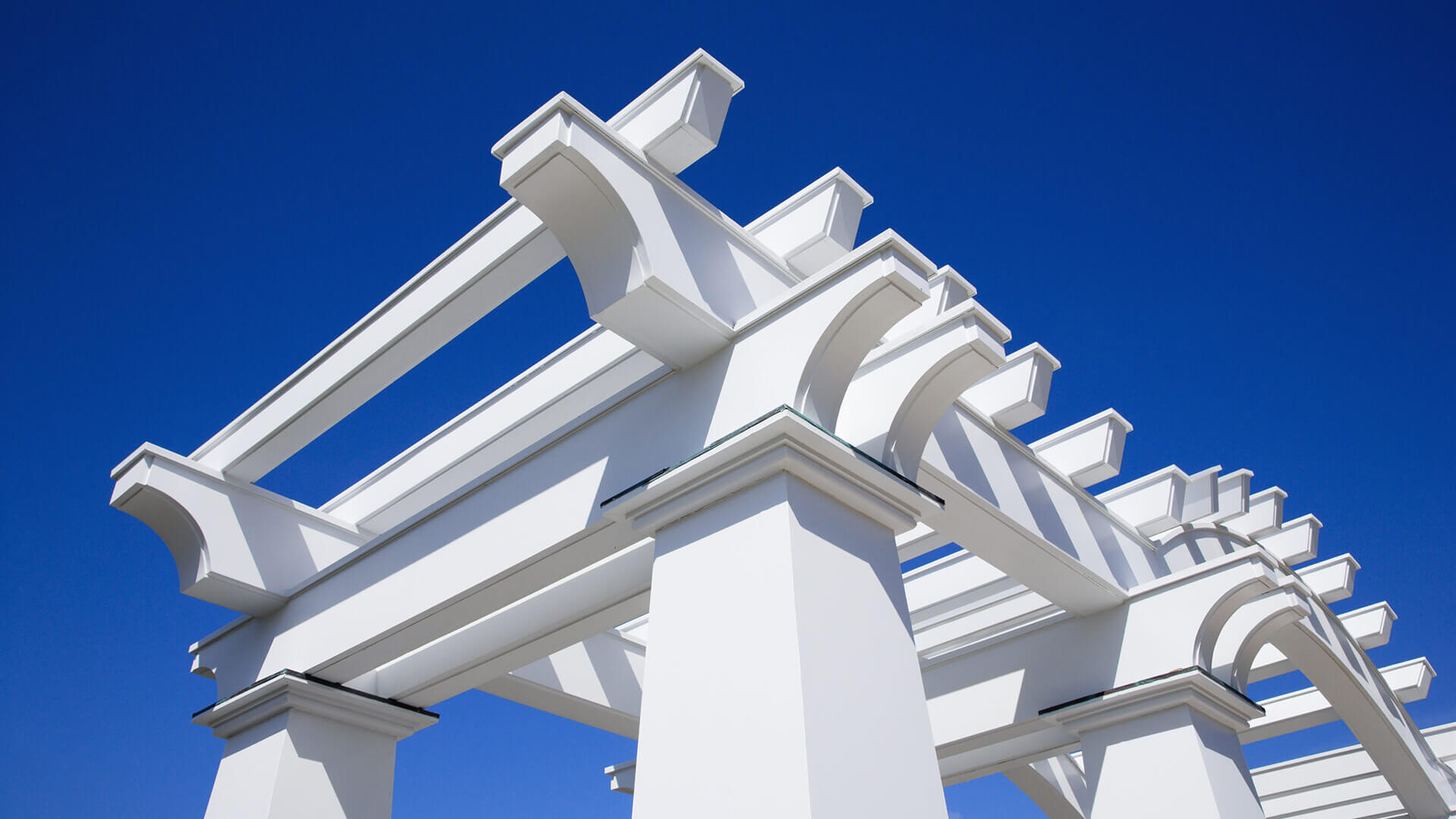 Arbor Column
Can be made of solid wood or metal.

Double Stacked Beams
Double stacked beams from cedar, engineered, or even metal beams. It can also be painted and stained.

Pickets
Can be spaced closer to accommodate the use of polycarbonate roofing.

Arched Joist
A decorate arched joist.
How Long Does It Take to Build A Pool?
6-8 weeks depending on variables such as:
Weather
Curing time of gunite
Availability of construction crews during peak season
What Kind of Permit Do I Need to add A Pool to My Backyard?
Municipalities and Homeowner's Associations have varying degrees of approval
Creekstone Outdoors will work to determine which permits and approvals are necessary for your project
which custom swimming pool features are most popular for families?
Tanning ledge
Jump rocks
Raised walls
Water features
Pool heater
Seating benches
how can i make my pool safer for kids?
Lockable security fencing around the perimeter of the pool
Security net across the surface of the pool
Motion and splash detectors around the pool
Install alarms on any doors with access to the pool area
Bench/steps in the deep end of the pool
Handrail
which custom swimming pool features are popular for pool parties?
Tanning ledge
Built-in table
Volleyball net
Seating benches
Programmable LED lights
how can i keep my pool cooler during the summer?
Consider a chiller to keep water cool during summer months