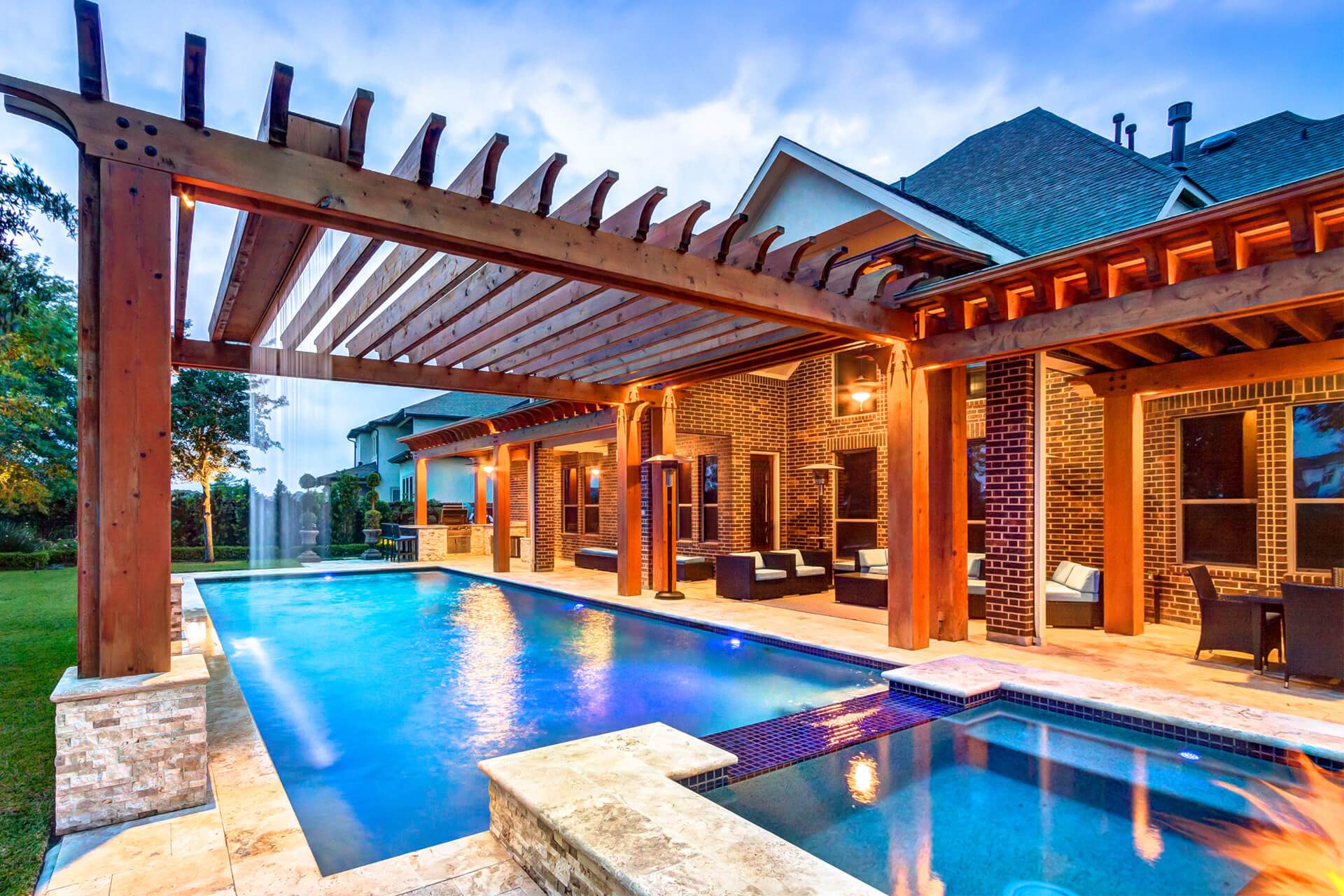 Adding Shade to Your Backyard
There is nothing better than shade on a hot day in Texas. You can fall in love with your backyard again by adding a custom pergola, or arbor, that provides both style and protection. Often times, pergolas and arbors can cost less than a patio cover while still giving you the comfort and design features you desire.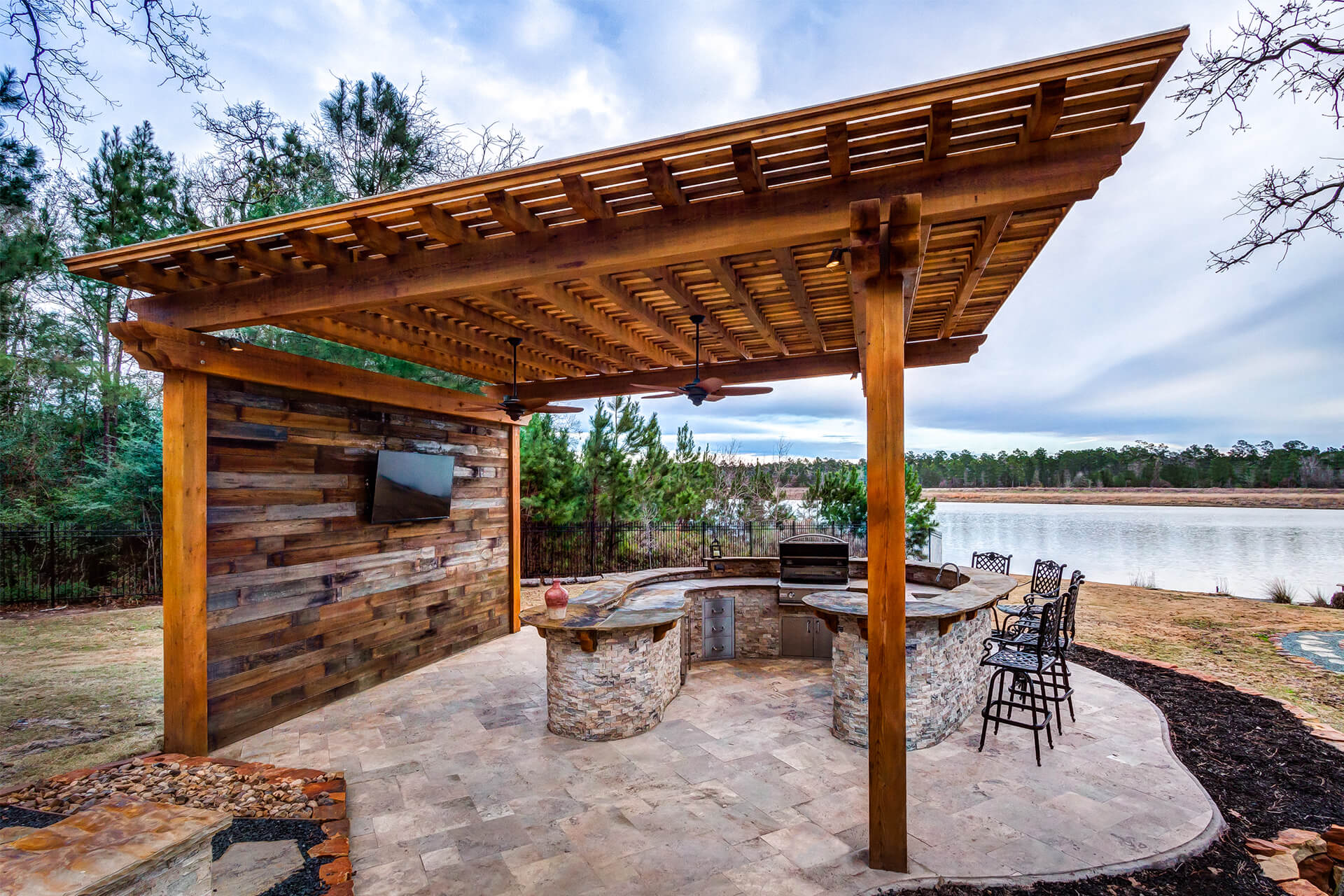 CUSTOM PERGOLA FEATURES
Building a custom pergola adds character and charm to your backyard while also providing several benefits and features. This simple structure gives your family and guests protection from the weather, ensuring their comfort at your next outdoor get-together.
These versatile structures are made from high-quality materials like insect and rot resistant wood or rust-proof iron. Work with our design experts to choose the color, style, and type of pergola that's perfect for your outdoor space.
TALK TO A DESIGN EXPERT
Ready to get started on your custom pergola design? Fill out our FREE design consultation form, contact an expert, or view our gallery to get more inspiration!
EXCEPTIONAL DESIGN OPTIONS
Want to start exploring some customization options? Click through the red buttons below to see decorative selections, types of materials, finishes, and more.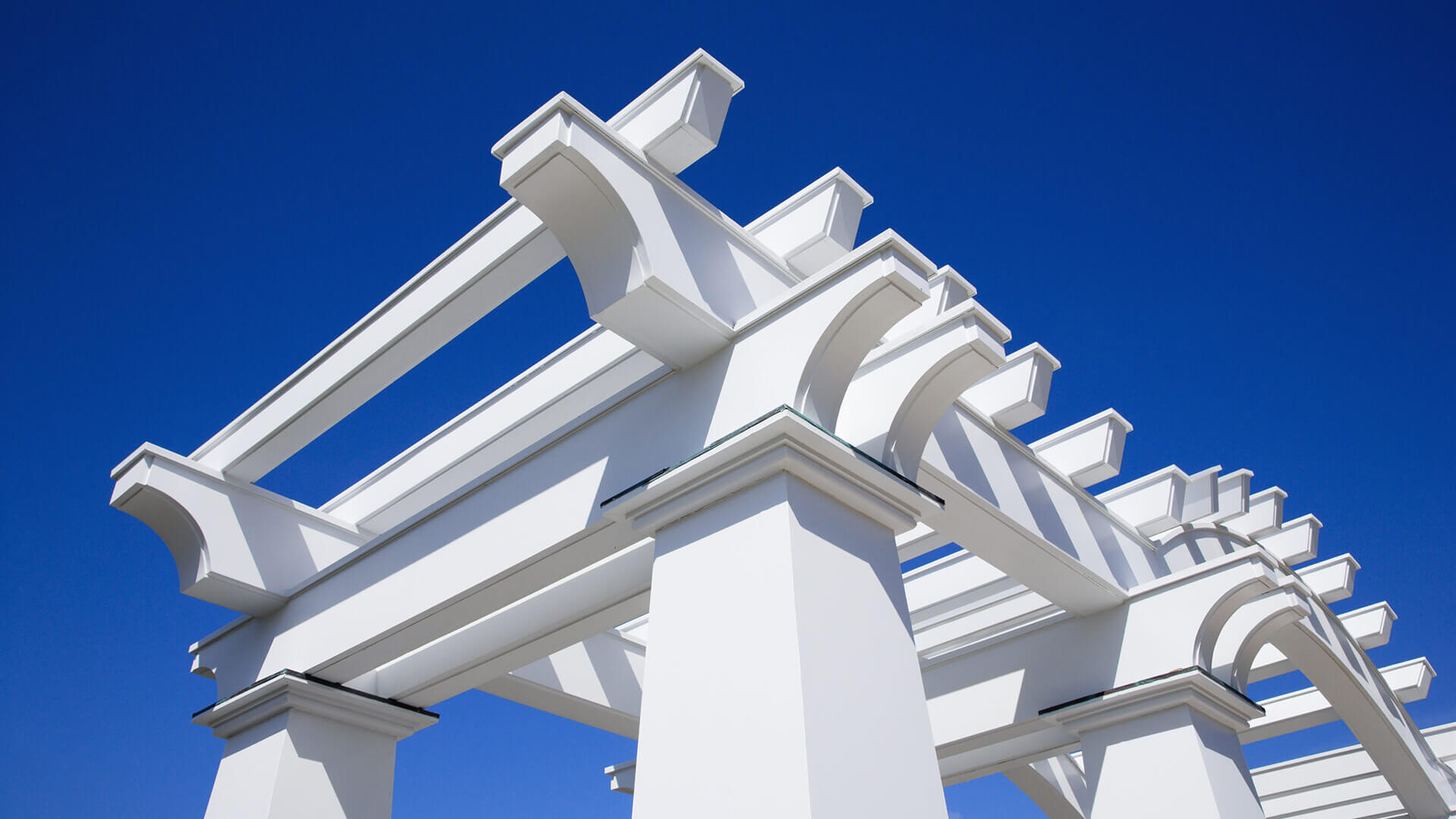 Arbor Column
Can be made of solid wood or metal.

Double Stacked Beams
Double stacked beams from cedar, engineered, or even metal beams. It can also be painted and stained.

Pickets
Can be spaced closer to accommodate the use of polycarbonate roofing.

Arched Joist
A decorate arched joist.